July 1, 2015 – We were asked to take a look at a hive that established itself in an upside down flower pot located near a storage shed.  Investigation showed the bees to be gentle, with agreeable temperament, and the hive looked good to try to save.  Thanks for the following pictures go to Nora and Tom Peek, Naples area photographers.  Click on any picture for a larger view.
July 2, 2015 – UPDATE: We had a hard, long rain this afternoon.  A check on the new hive after the rain showed the hive completely EMPTY !  All bees were gone from the hive.  The hive was dry and clean with no dead bees and lots of brood comb abandoned.
July 6, 2015 – UPDATE: We had left a brood box next to the tipped over flower pot because we saw a lot of bees collected there, with the hope that they might make the brood box their new home.  It appears they did exactly that and we transported the hive box to our apiary in the hopes we will be able to queenright the hive.

July 24, 2015 – UPDATE: Earlier in the month, we had taken brood and eggs from another hive and placed in this hive.  Hive inspection today showed all the queen cells have hatched but no sign of a queen except for the one cell I had caged.  It has an active queen confined.  We are expecting bad weather for the next few days, so she will remain confined for a while before deciding to release her in this hive or make a new nuc.
July 25, 2015 – UPDATE: the hive has a roaming queen so some more brood frames were removed from hive #7 to make the hive stronger.    So far so good on queen rearing.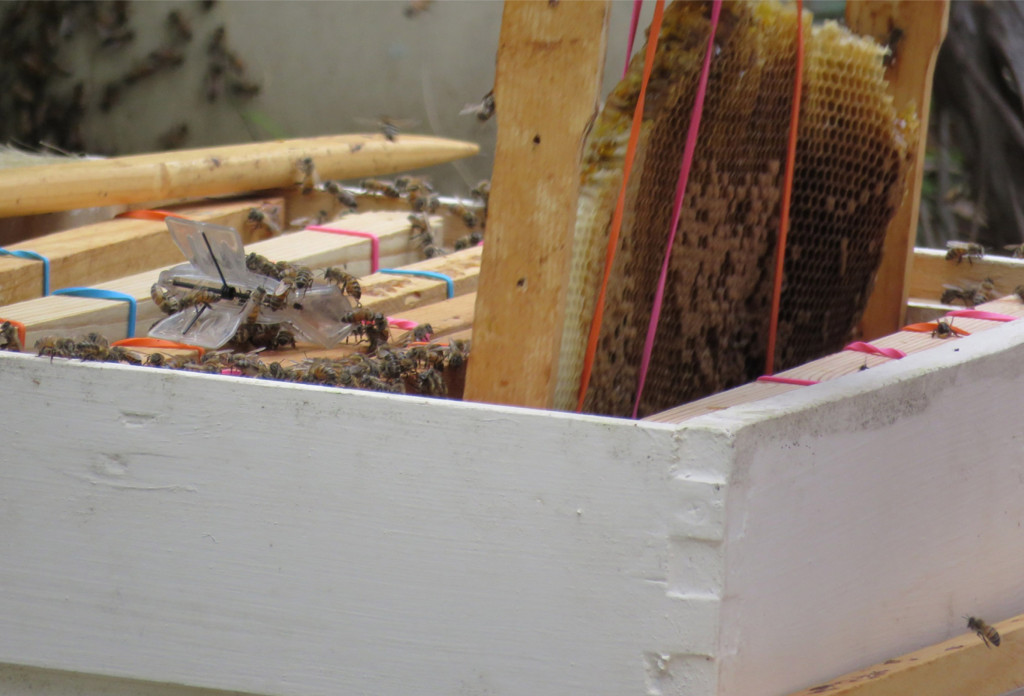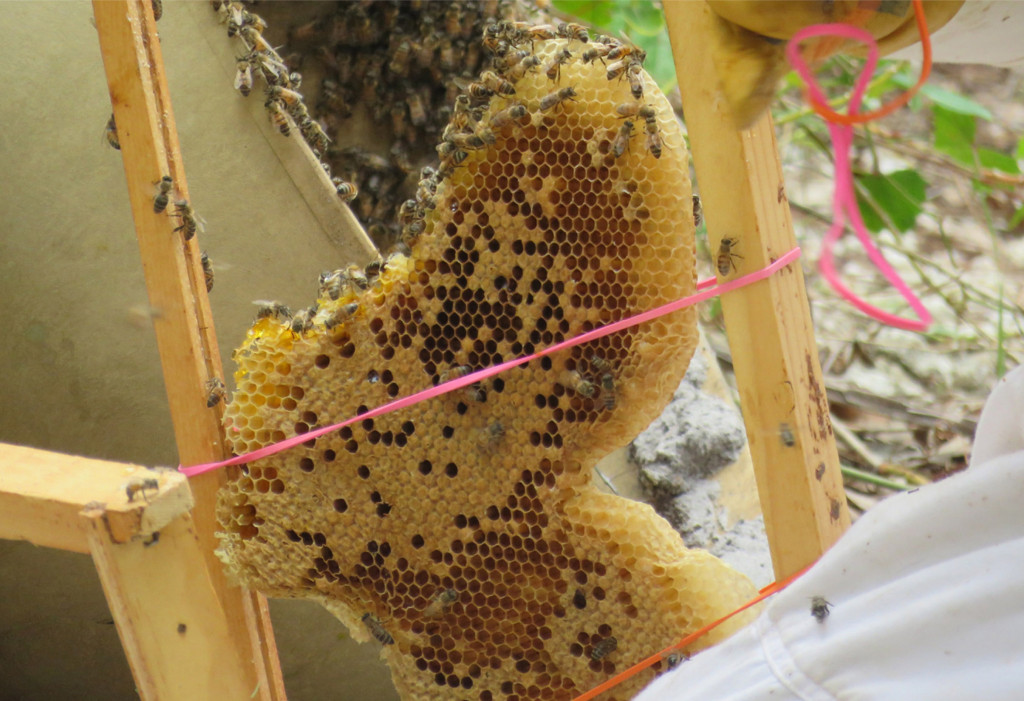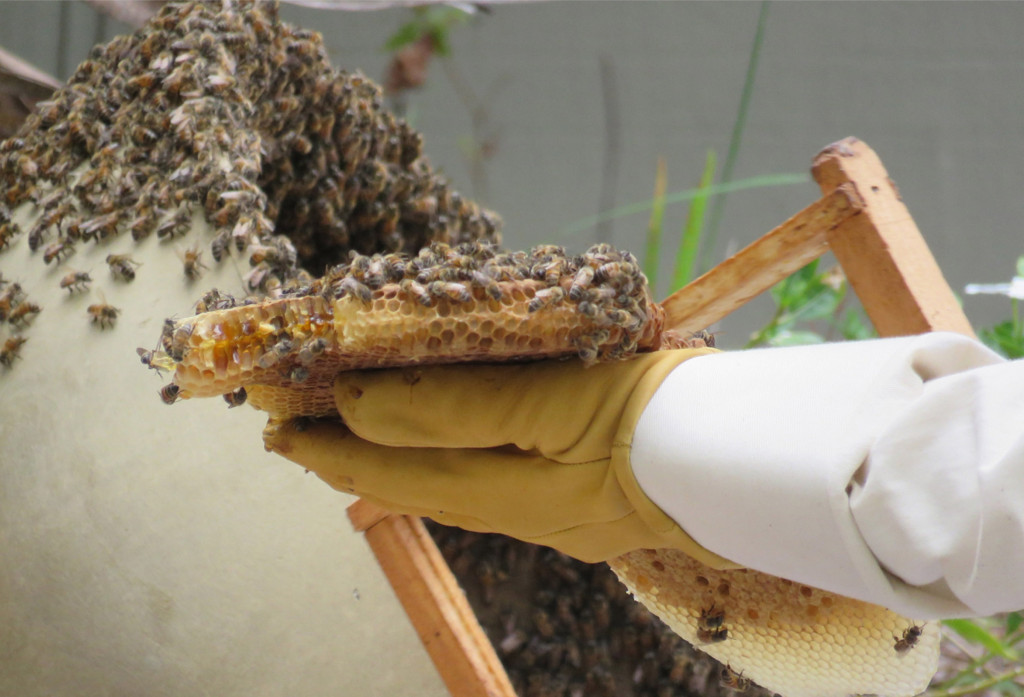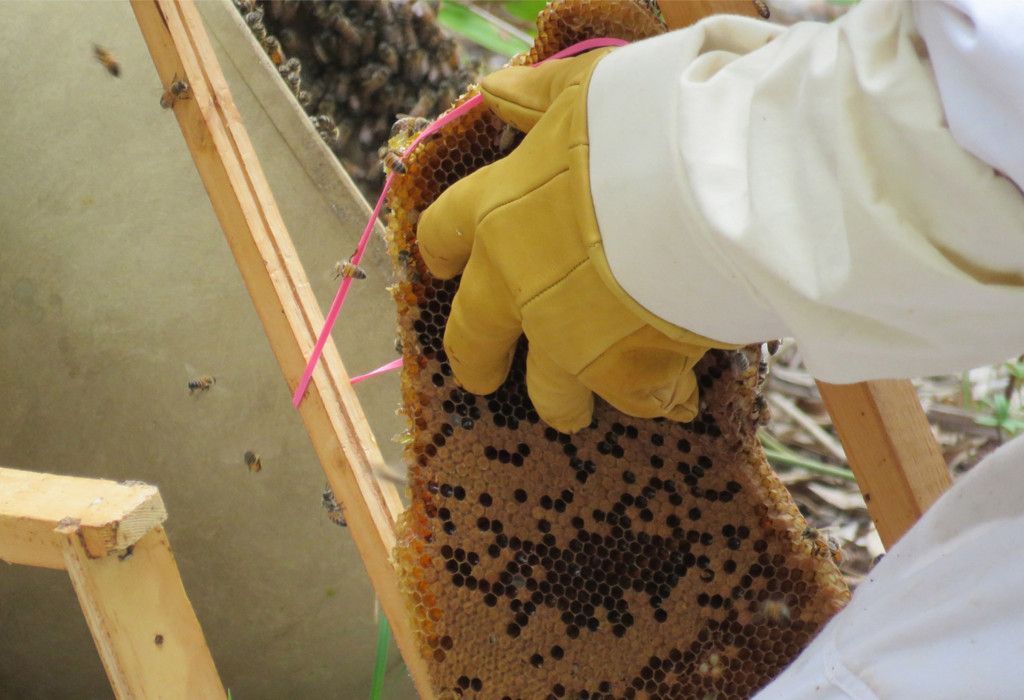 .